PTCS
250 Visits for $2.99 Special!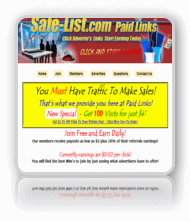 Credit Link Solos are on Sale - $3.30
Join free and get 10,000 free credits!


Our System Guarantees Your WebSite Will Get A Minimum of
200 Visitors Each Time You Send A Solo! Sale $5.99
We have been here for 15 years helping Internet Marketers Succeed!

Remember: Quality Advertising Doesn't Cost - It Pays!




Place your ad and leave the rest to us!

(Current Safe-list.com Solos Below. Place mouse cursor in box to stop ads at any time!)
Check your stats here






Getting traffic to your website is what makes sales!
You Don't Need to Click all day at traffic exchanges to gain credits to post an ad!
Aren't you sick of doing that yet?


We can help make Advertising easier for you..
*Your website is Guaranteed traffic using our system!
*We can't guarantee you will make sales, that's up to your website, but without the traffic you will not make any sales!

*We Also Don't Make You Join Anything Like everyone else does!
*You do not need to get hundreds of emails from other members or be pestered all the time by the website owner to buy more stuff! We don't do that here. If you wish to join our mailing list, we appreciate it, but not mandatory.

It is so easy to place an ad with us. All you do is pay for your solo ad. We send you a code to place in our mailers website to allow you to create your own ad that our members will see. You check your ad and when you are happy on how it looks you hit the send button which places your ad in the Q to be sent out by us.

Your Solo Ad Code is emailed to you immediately after purchase to the email address connected to your paypal account. This all happens in seconds! Be sure your current Paypal email address is an address you can receive mail at.
Be sure to check your email after purchase and spam or bulk mail folder also!!


EACH SOLO ON SALE NOW FOR $5.99 ea. $4 off reg. price!
-Includes 200 Guaranteed visits to your website by members!
See our terms of service here before purchasing ad!


Payza is $6.99 per solo
Solo code to use will be emailed to you!

Click Here to submit your solo code after payment!


Check out our submitter-- Join Our Submitter and Post Daily to Thousands of members! Click the banner!





After you join the submitter your ad will show up here too every day! Safelistsubmitters Solos below-
Hi, I'm Joseph Iorio. I have been helping Entrepreneurs succeed since 1997. Read about my company below. Joe has been a friend of Safe-list.com for many years and has a great business to help Marketers! He is sincere and honest! Click his site below!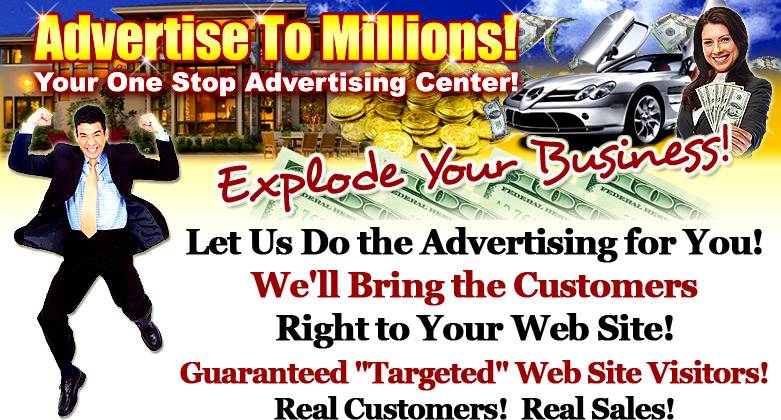 Privacy .. Terms .. Help .. AdlandPro Free Classifieds .. Affiliates


Safe-List.Com- All rights reserved 2014