Send to 137,000+ Members your Super Solos for just $20 at Supersoloadsnetwork
Click here
Wholesale Members Club - Join The Solo Sender Club Solosenderclub
Get Tons Of Free Ads
Click here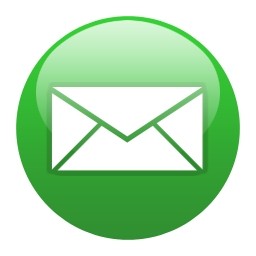 Get A Free $20 Sales Page Graphics Package

when you join our mailing list.
We send special offers on the latest programs being offered to our members.
We respect your privacy and will never sell your info!

We Guarantee Visits! Does Your Traffic Exchange Do this?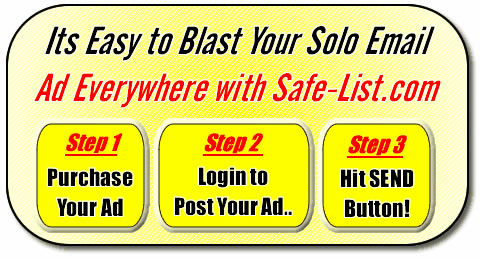 Just place your ad and leave the rest to us!
WE WILL DRIVE TRAFFIC TO YOUR WEBSITE!
You Don't Need to Click or Get Tons Of Emails To Promote Your Site!

Click Here to see where safe-list.com traffic comes from!

We Make It Easy To Advertise..
*Your website is guaranteed traffic using our system!
*We can't guarantee you will make sales, that's up to your website, but you will get Traffic and Visitors! The first 50 visits are on us on every solo ad sent!


*We Don't Make You Join Anything To Advertise With Us!
*No getting tons of emails to receive like Traffic Exchanges!
*No waiting forever for your solo ad to be sent out!

We do not permit Adult ads, hate ads, or illegal products to be advertised through our program. No sites may be advertised that break frames. No gifting schemes or chain letter sites! We do reserve the right to delete any ad we feel is inappropriate.
Please see our terms of service

here

before signing up.
You must agree to these before purchasing.


You may also contact us for any further details or questions

here.
By making payment you agree to have read and accepted our terms of service.
Be sure to check your email after purchase!
Be sure to check your spam folder if our email doesn't show up in your inbox within a minute or two.

Click the amount of ads you want below using Paypal
Your Solo Codes are emailed to you immediately after purchase!
1-solo ad is $6 click here 2-solo ads are $10 click here
3-solo ads are $15 click here 4-solo ads are $18.00 click here
5-solo ads are $22.50 click here

If you would like to use Payza, please click here




Buy Wholesale and Get Even More Value
10 Solo Ads for $39.95. That's $3.95 per Solo!
_________________________________
Check out our most popular services @ the links below
_______________________________
If you Aren't Using PTC Ads You are missing Out on Affordable Marketing!
Get 250 Guaranteed visits for just $5.99 at Paid Links. Click here


Get Guaranteed visits from Paid2visit at Wholesale Pricing. Click here
Get Guaranteed visits from Marketersbiz.com. Click here


Start Earning 25% Commissions Re-Selling Our Solos- Click here
_________________________________






Privacy Policy | Terms Of Use | Contact Us | Affiliates