PTCS
250 Visits for $2.99 Special!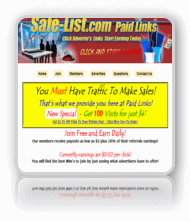 18 Free Solos




Credit Link Solos are on Sale - $3.30
Join free and get 10,000 free credits!




Get Your Own FREE ADBOARD
Site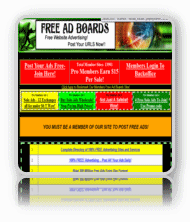 Our System Guarantees Your WebSite Will Get A Minimum of
200 Visitors Each Time You Send A Solo! Sale $5.99
We have been here for 15 years helping Internet Marketers Succeed!

Remember: Quality Advertising Doesn't Cost - It Pays!




Place your ad and leave the rest to us!

(Current Safe-list.com Solos Below. Place mouse cursor in box to stop ads at any time!)
Check your stats here





Click Here to submit your solo code after payment!

Check out our submitter-- Join Our Submitter and Post Daily to Thousands of members! Click the banner for best savings!




Privacy .. Terms .. Help .. AdlandPro Free Classifieds .. Affiliates


Safe-List.Com- All rights reserved 2014